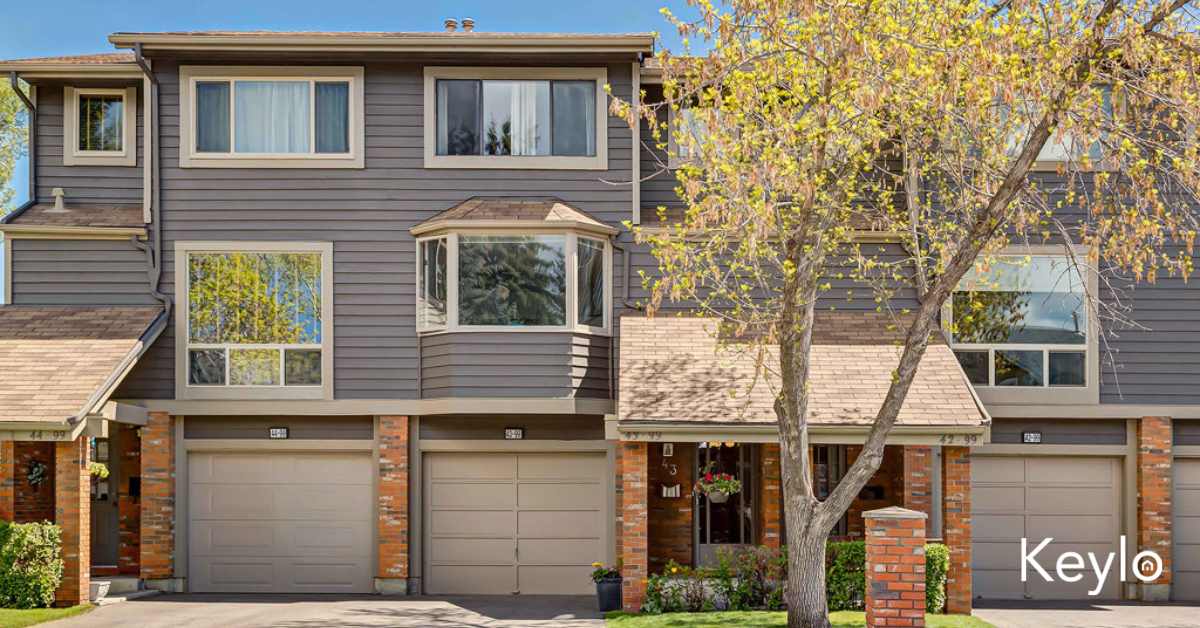 28 Sep

Townhouse For Sale In Edmonton

Are you looking for the best townhouse for sale in Edmonton, AB, guide? Look no further since this article highlights what you need to know about these Edmonton homes.

Edmonton is the northernmost metropolis in Canada, housing over one million residents. Located about 185 miles to the north of Calgary and nestled along the North Saskatchewan River, It serves as the capital of Alberta. The Edmonton real estate market has many townhouse options across its vast neighborhoods, so you cannot miss an ideal home.

This guide will teach you about Edmonton townhouses, why buy one and move to the region, and some REALTORS® to check out. So read on.

The Best Townhouse for Sale in Edmonton
Townhouses are homes differing in ownership from condos and share walls with adjacent units. The unit consists of two floors, but unlike duplexes, each unit is individually owned.
Townhouses can be sold as condos; you will own the interior only. The units sold as townhouses allow you to own the exterior. However, most townhouses for sale in Edmonton have a homeowner's association (HOA) that attends to maintenance.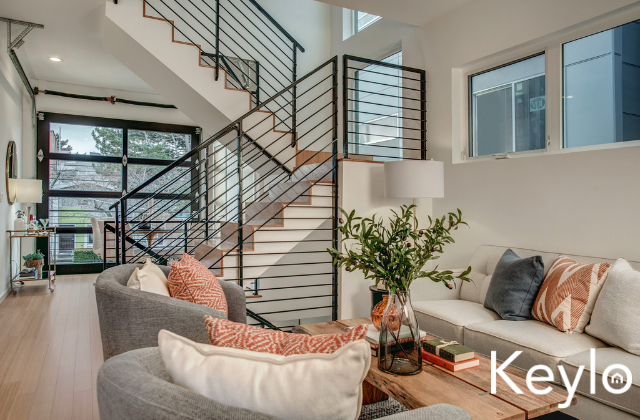 Why live in Edmonton
1. Recreation and Entertainment
Edmonton has several recreational areas, with the North Saskatchewan River running along the city. Notable parks in the region include Strathcona Wilderness Centre, Elk Island National Park, and others.
Moreover, the city is home to various attractions like the Art Gallery of Alberta, Citadel theatre, and others. The West Edmonton Mall, one of the biggest malls in Northern America, calls the city home and has many features to offer.
2. Accessibility
Edmonton is highly accessible, with the area connected to other regions by two significant roads: Yellowhead Highway and the Queen Elizabeth II Highway. Moreover, the city is well interconnected by streets and avenues.
Edmonton also has an efficient public transit system connecting the different parts of the city. The Edmonton Airport is in Leduc County and offers non-stop flights to various destinations globally.
3. Lower Living Cost
Edmontonians enjoy low provincial sales tax and more annual disposable income. Moreover, with the low cost of diesel and gasoline, most people use cars to move around the city.
According to Daily Hive, Edmonton is one of the most affordable cities in North America. Moreover, with a vast list of employers, the region is lucrative for individuals looking to develop their careers.
4. Availability of Basic Amenities
When looking for a townhouse for sale in Edmonton, you want it closer to basic amenities. The region is no short of essential amenities like schools and health facilities.
Edmonton is home to the University of Alberta, a leading facility housing more than 38,000 students. Other notable education facilities include Grant MacEwan University, Athabasca, and Concordia University.
The area has three school boards attending to thousands of K-12 students. Moreover, the system is diverse in that children can learn other languages.
Edmonton is home to various health facilities spread across the region. You can also apply for the Alberta Health Care Insurance Plan (AHICP) to cover your health needs. However, this plan may not cover some services and prescriptions.
5. Diversity
According to the Canadian Real Estate Association (CREA), 11,159 immigrants moved to the city in the first quarter of 2022. This figure represented a 67.8% yearly increase from 2021.
That said, Edmonton is home to a vast global list of immigrants from different backgrounds. So, no matter where you come from, settling in should not be challenging.

The Best Edmonton Townhouse Agent
Edmonton's real estate market can be challenging for new home buyers. However, with the best real estate agent, you can locate an ideal townhouse for sale in Edmonton quickly.
Here are some REALTORS® worth checking out.
Edmonton Real Estate Agent
Features
Keylo
⭐ Best Real Estate Agent in Edmonton
✅ Lists your home on all platforms
💰Free consultations and great service
📱 Swipe on listings
YEGPro Realty
71 agents
Mobile app
The Foundry Real Estate Co.
Since 2013
Latest videography methods
1. Keylo
Operating out of Edmonton, Keylo is a real estate brokerage you can depend on when looking for the best REALTOR®. The company started operations as an intermediary but changed to become a direct link.
Keylo is headed by a top REALTOR®, Ryan Mracek, whose primary mission is to ensure you quickly get the best townhouse for sale in Edmonton. Moreover, the firm offers free consultations and has a buyer's app you can use to narrow down your search.
2. RE/MAX EXCELLENCE
Probably the most prominent real estate firm in Canada, RE/MAX EXCELLENCE comprises over 160 associates. Moreover, these professionals specialize in marketing, leadership, and management, enabling smooth sales.
The firm can help you find the best townhouse for sale in Edmonton and commercial property if you want to expand your business. RE/MAX EXCELLENCE also offers free consultations if unsure where to start your home ownership search.
3. MaxWell Realty Canada
Established in 1999, MaxWell Realty Canada has become one of the leading real estate firms. The company has offices across five Edmonton locations, with its headquarters in the city.
MaxWell Realty Canada has a free mortgage calculator and a home search app to help with your search for a townhouse for sale in Edmonton. Moreover, if looking for property in the luxury sector, you can depend on this real estate firm.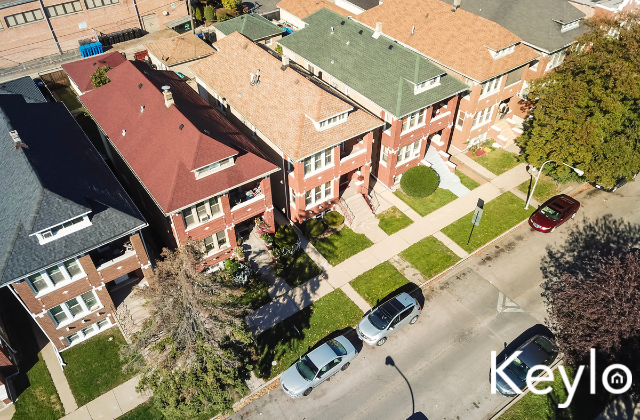 Townhouse for Sale in Edmonton Conclusion
Locating the best townhouse for sale in Edmonton can be challenging for new home buyers. Moreover, if you are new to the region, you will need credible guidance to get an excellent home deal. With the above knowledge, you can confidently navigate the Edmonton townhouses market. Contact us for a free consultation and get your home ownership journey right.
FAQs about Townhouses for Sale Edmonton
What is the average price of a townhouse in Edmonton?
According to the Edmonton Multiple Listing System (MLS), the average price of Edmonton townhouses is $251,100. However, the cost can change due to location, features, and floor space.
Which is the best Edmonton neighborhood to buy a townhouse?
Edmonton has a vast number of neighborhoods to consider. Consider the amenities, safety, accessibility, and budget when buying a place.
Can you buy an Edmonton townhouse using a mortgage?
Many home buyers use the mortgage financing option to buy their homes. All you have to do is meet the necessary qualifications for a lender to award you the finances.
Is it wise to buy a townhouse without a buyer's REALTOR®?
While you can buy a home without a REALTOR®, the transaction may overwhelm you. However, a REALTOR® does all the work for you to carry on with other schedules.
How affordable is Edmonton?
With oil and gas deposits calling Edmonton home, the city enjoys low gas prices than other Canadian cities. Moreover, Edmontonians pay lower taxes, and the city is listed as one of the most affordable places to live.
You might also like…